Fountain Podcast App Review
Listen, learn, and earn sats on Fountain powered by the Bitcoin Lightning Network.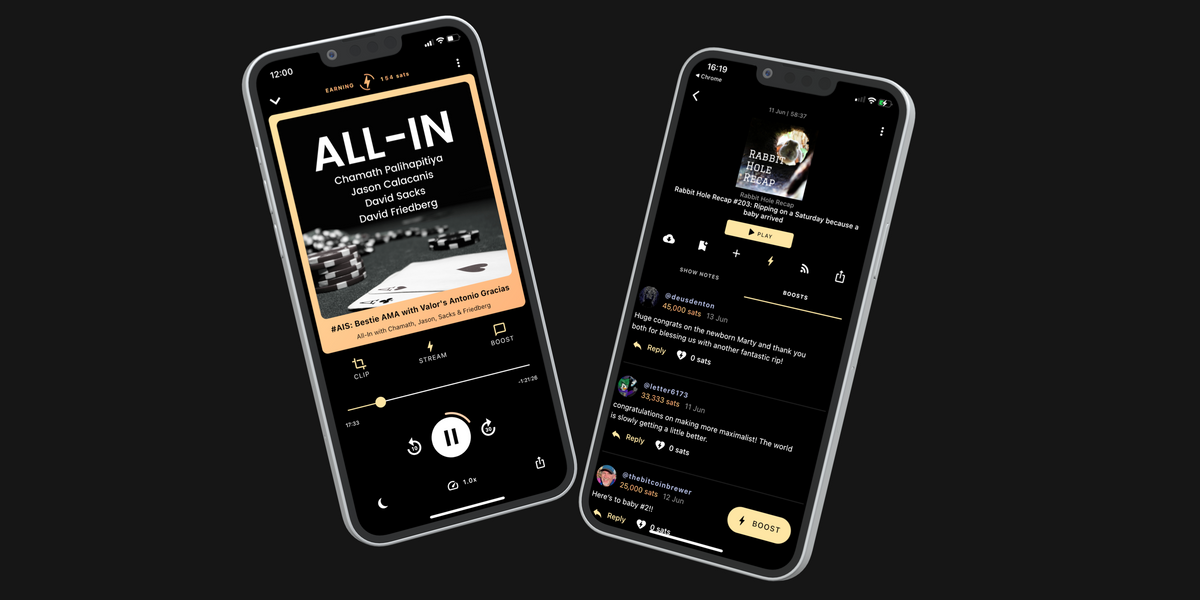 Fountain is a podcast app that pays sats, powered by the Bitcoin Lightning Network, and is available on iOS and Android. It is based on the Value for Value model, built on the premise that content should be free and open to everyone. If the audience gets value from the content, they can send some value back to the creator - depending on how much it is worth to them.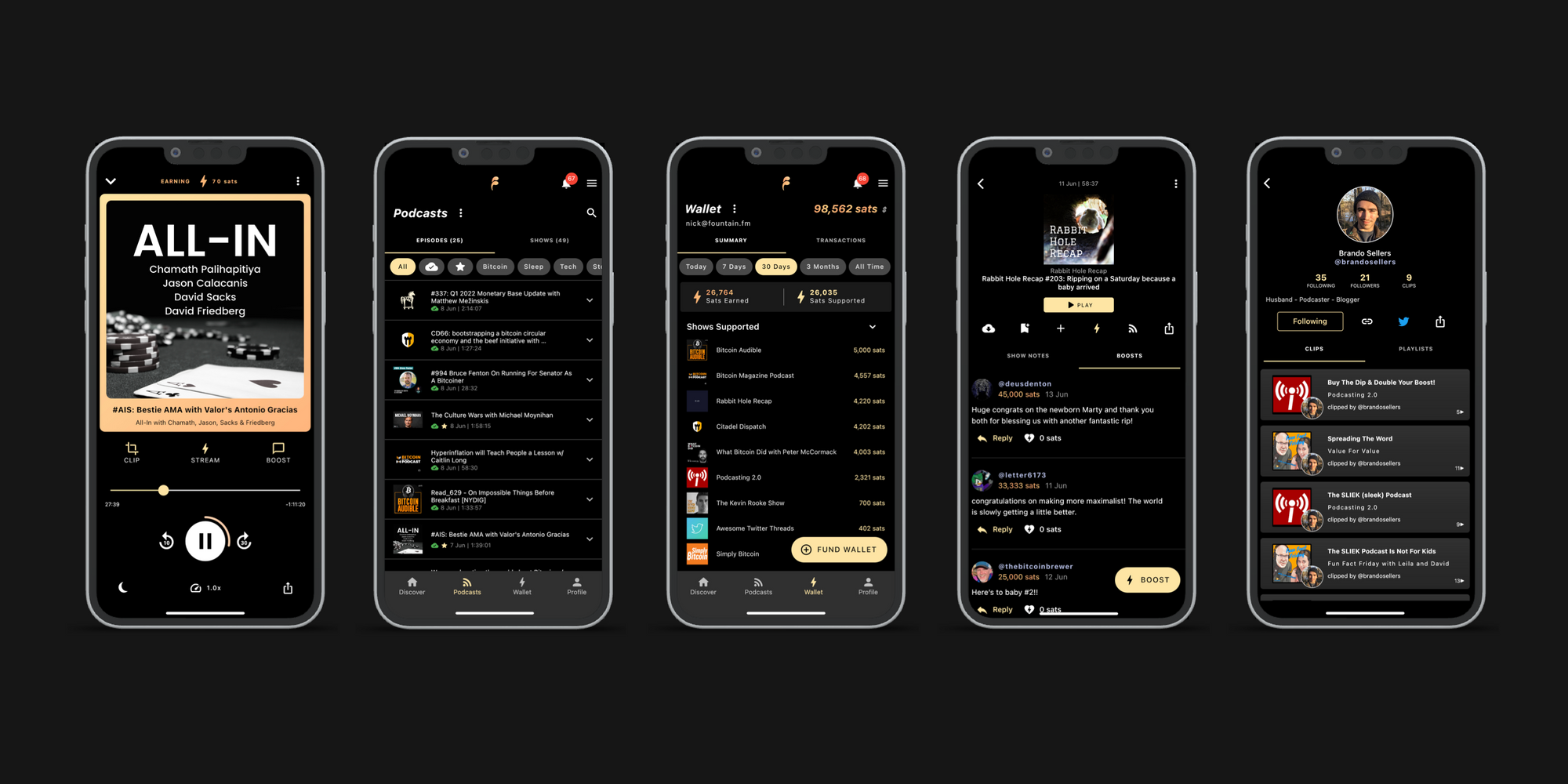 Get started
Getting started is smooth and easy:
First, download the app.
Sign up for a free account and enter our promo code mekongmonkey-af698feb10 to stack more sats.
Import your subscriptions from another podcast app or search for your favorite shows within the app.
Get paid
The coolest part of Fountain is that you'll get streamed sats for your first hour of daily podcast listening. The payments are made every minute directly into your in-app Lightning wallet.
After you've earned some sats, spreading the love is easy. While listening, you can comment and support your favorite shows with a Boost or stream sats directly to the creators.
…, and the sats stream keeps on going. Other listeners can send sats to like your comments. Or you can create clips of your favorite segments and get rewarded with more sats for creating popular clips.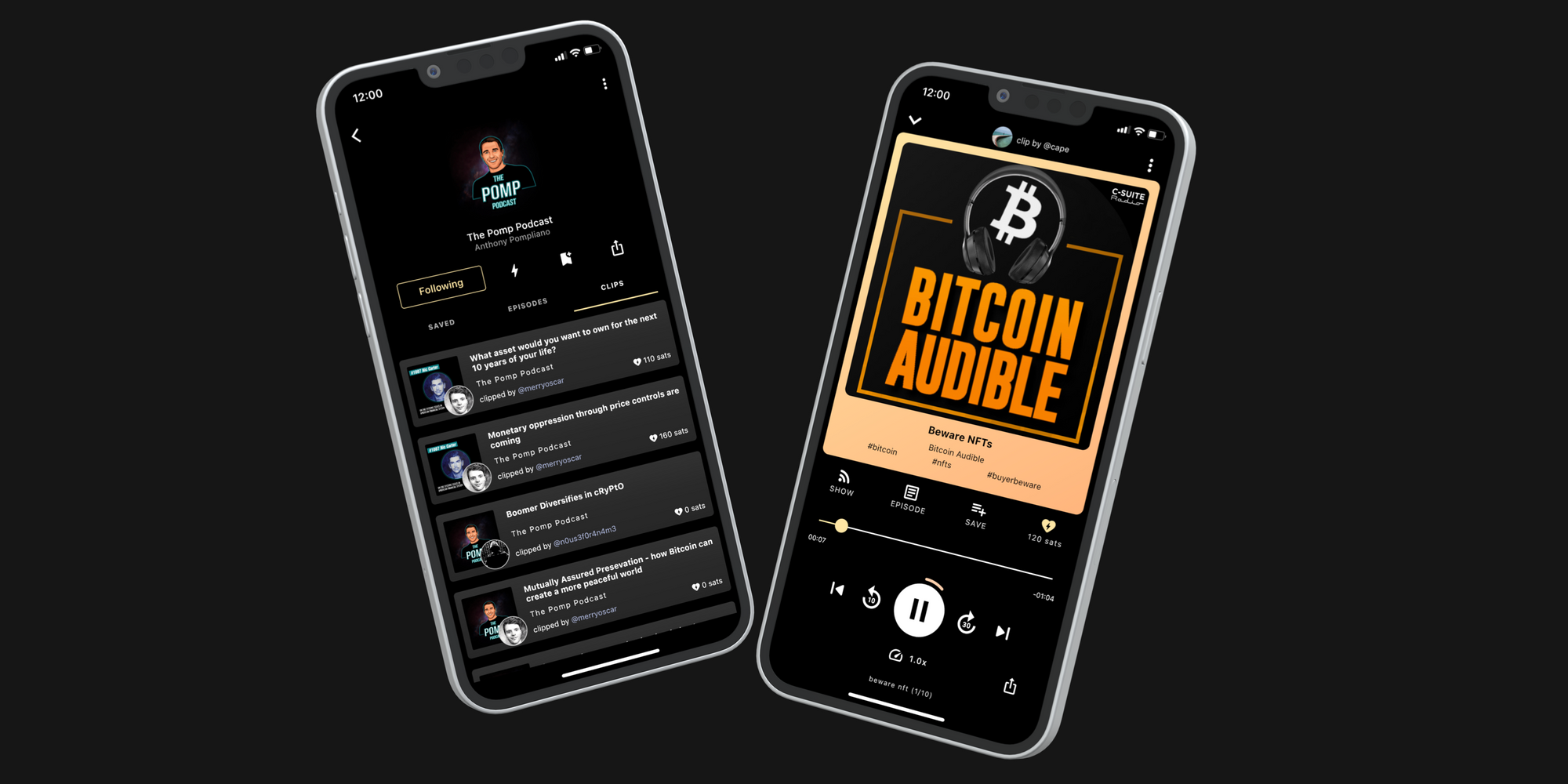 To summarize how to earn sats on Fountain:
Get paid by Fountain for your first hour of daily podcast listening.
Get paid by podcasters and advertisers with promoted content.
Get paid by other listeners when they like your comments or clips.
Earn more and help your favorite shows get discovered by sharing the most valuable highlights from podcasts. Interact with hosts, guests, and listeners with comments and replies. Pay podcasters for every minute you listen. Fountain uses money as a signal to surface the best content. So it's easy to see which podcasts and clips are valued most by other listeners.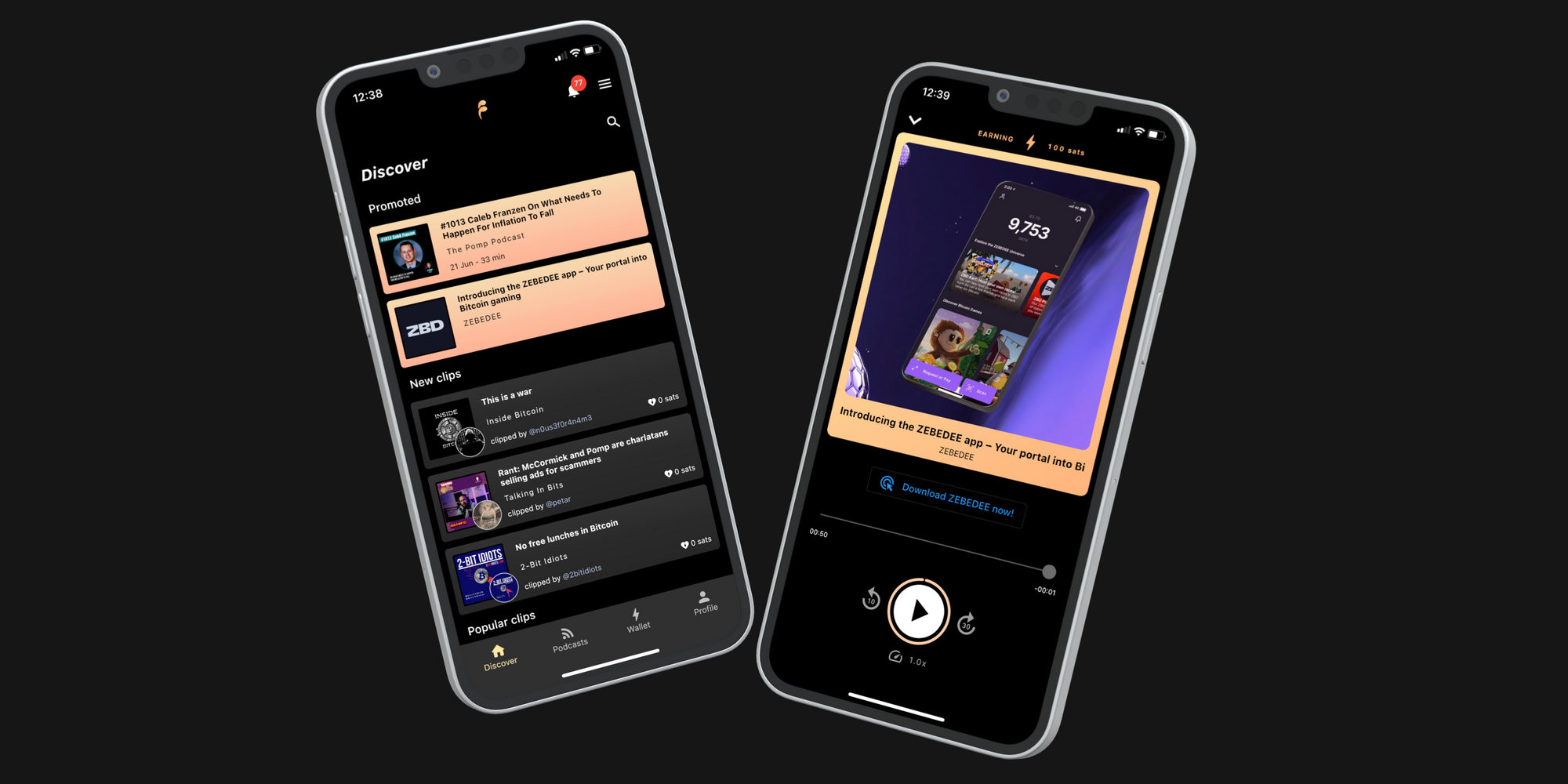 Full of Features
Like all podcasts apps, Fountain comes with lots of features, which include:
Filter tags, add custom tags to podcasts.
Autoplay queue, add and arrange episodes to enjoy continuous playback.
Chapters, jump straight to the good bits and enjoy custom chapter artwork.
Offline listening, download podcasts to listen to when you're offline.
CarPlay, enjoy podcasts while driving using your car's built-in controls.
Sleep Time, program Fountain to doze off simultaneously as you.
Charts, check out the most supported podcasts.
Notifications, get notified when new episodes of your favorite show are released.
Drawbacks
Unlike other podcast apps, Fountain is powered by the Bitcoin Lightning Network, allowing the awesomeness of stacking sats. However, it might sometimes be a less smooth experience compared to standard non-Lightning podcast apps. So, if you want the best podcast experience and don't care about stacking sats… Then what are you even doing here???
Also, if you want to make significant money by listening to podcasts, someone probably has some shitcoin to sell you.
Conclusion
It might seem a bit much at first glance. Nevertheless, Fountain is an excellent combination of a podcast player, a social network, and a Bitcoin Lightning Network wallet. Once you experience to joy of receiving and sending sats while listening to your favorite show, you'll have a wonderful time.
---
Sign up with the promo code mekongmonkey-af698feb10 to stack more sats.