sMiles Bitcoin App Review
Take steps, stack sats with sMiles, and earn bitcoin rewards for things you already do.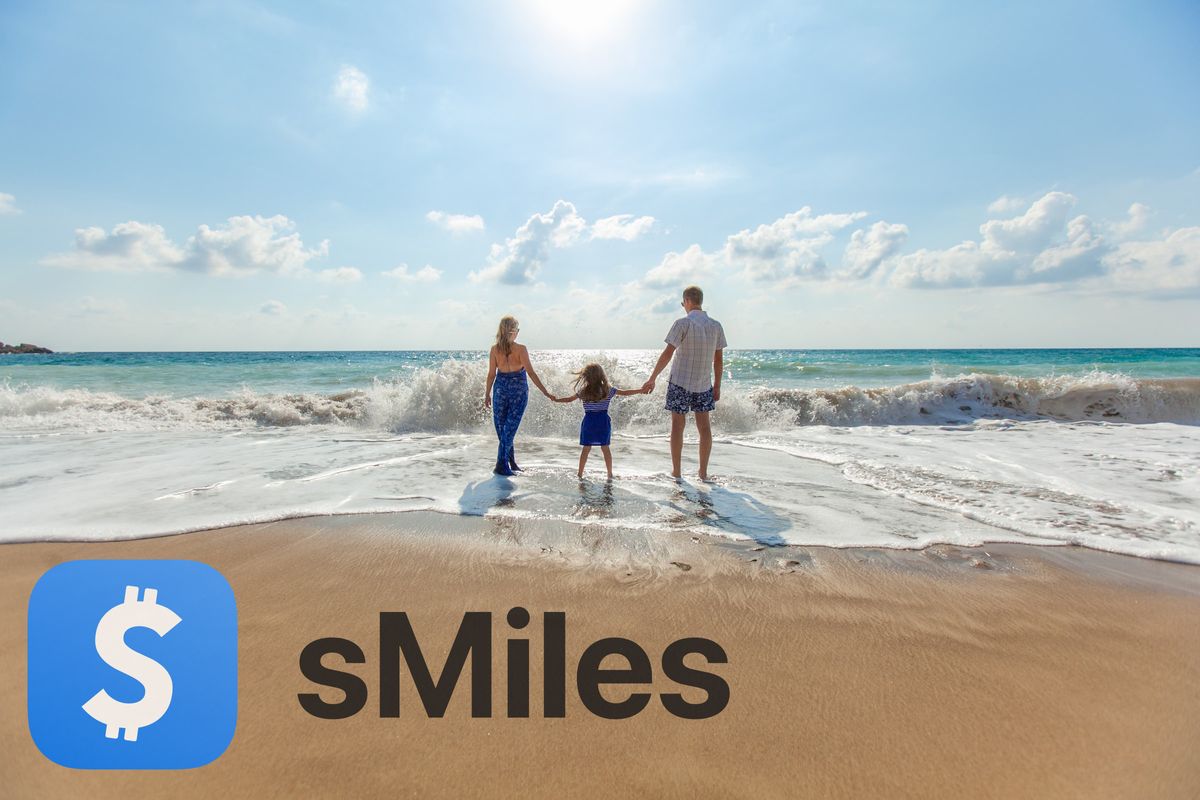 sMiles, in its essence, is a step counter for smartphones and Apple Watch. Walk around with your phone in your pocket, or wear your Apple Watch, and you can check sMiles for your step count. They're achievement awards and a leaderboard.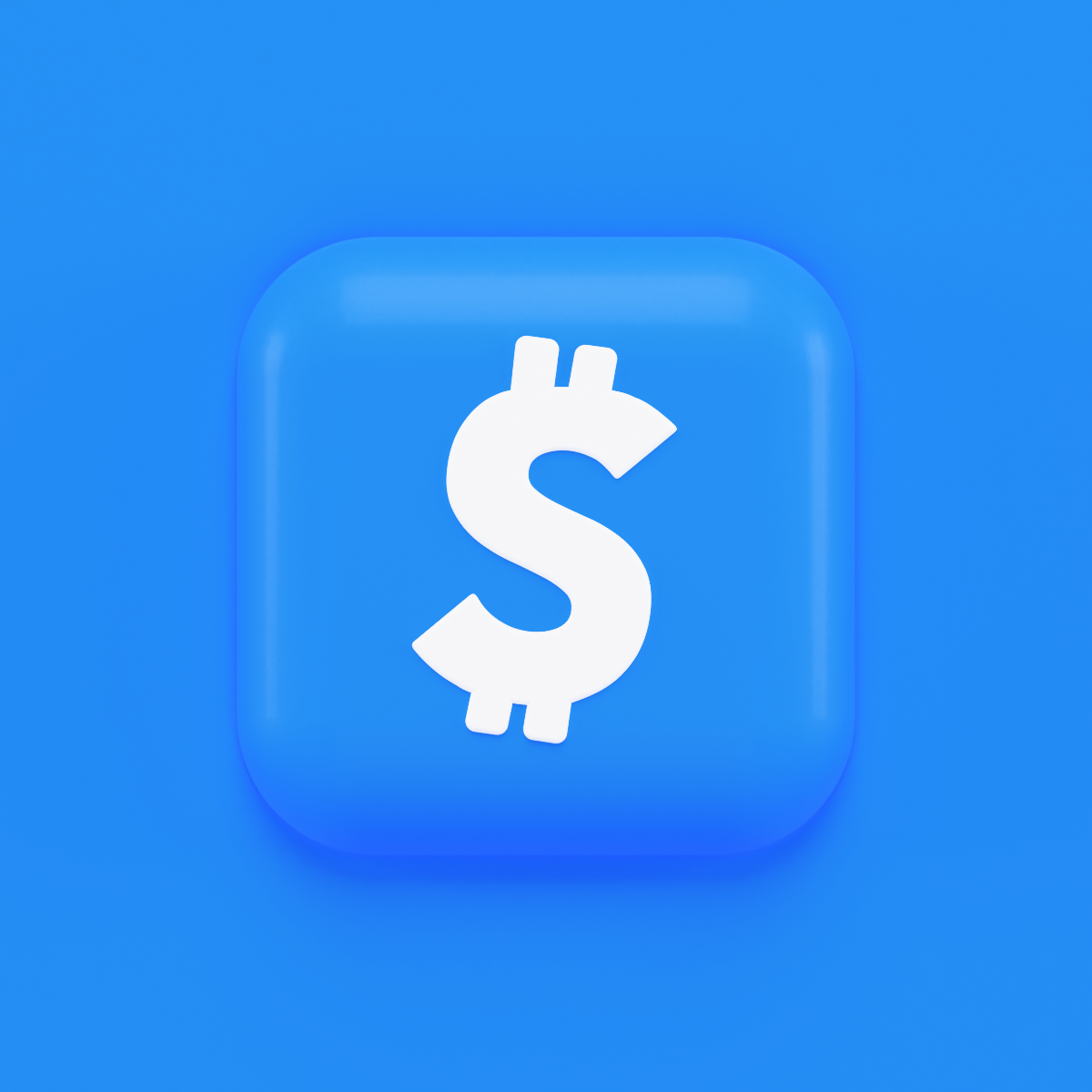 What sMiles is not is a get-rich-quick-scheme. If you're looking for NFTs or reward tokens on the blockchain, there are plenty of shitcoins for that out there. No, sMiles is much more incredible than that. sMiles rewards user activity and attention with fractions of bitcoin called sats. There are 100 million sats in one bitcoin. And there will be only 21 million bitcoin forever. Earn sats with sMiles and become a Bitcoiner. It's easy.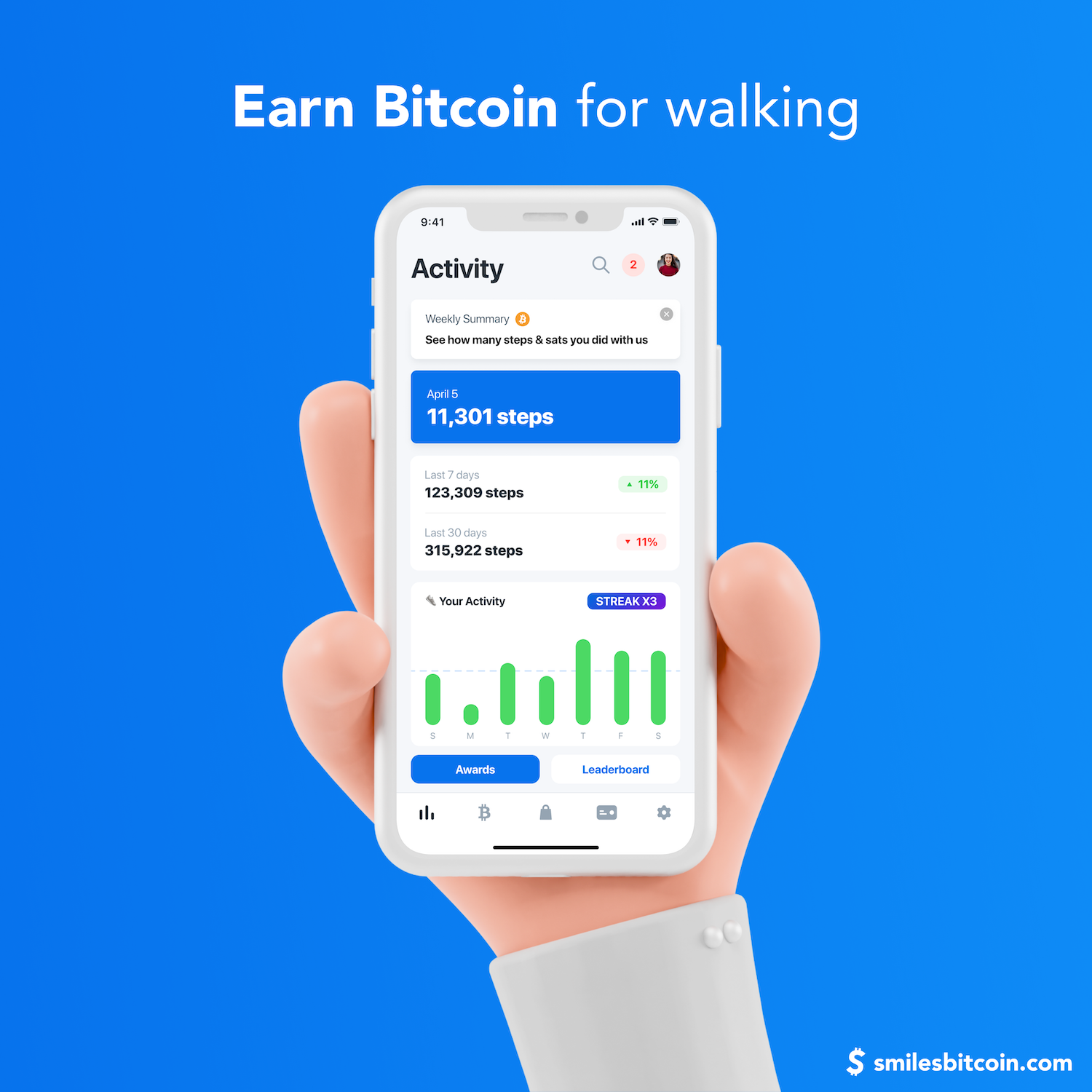 The rewards are tiny, but they are withdrawn over the Bitcoin Lightning Network. So, exploring this exciting new technology is a great entry point. Download BlueWallet or any Lightning-enabled Bitcoin wallet, and you can experience the speed and smoothness of Lightning. Walk for a while, earn some sats and then withdraw them instantly. Pretty neat.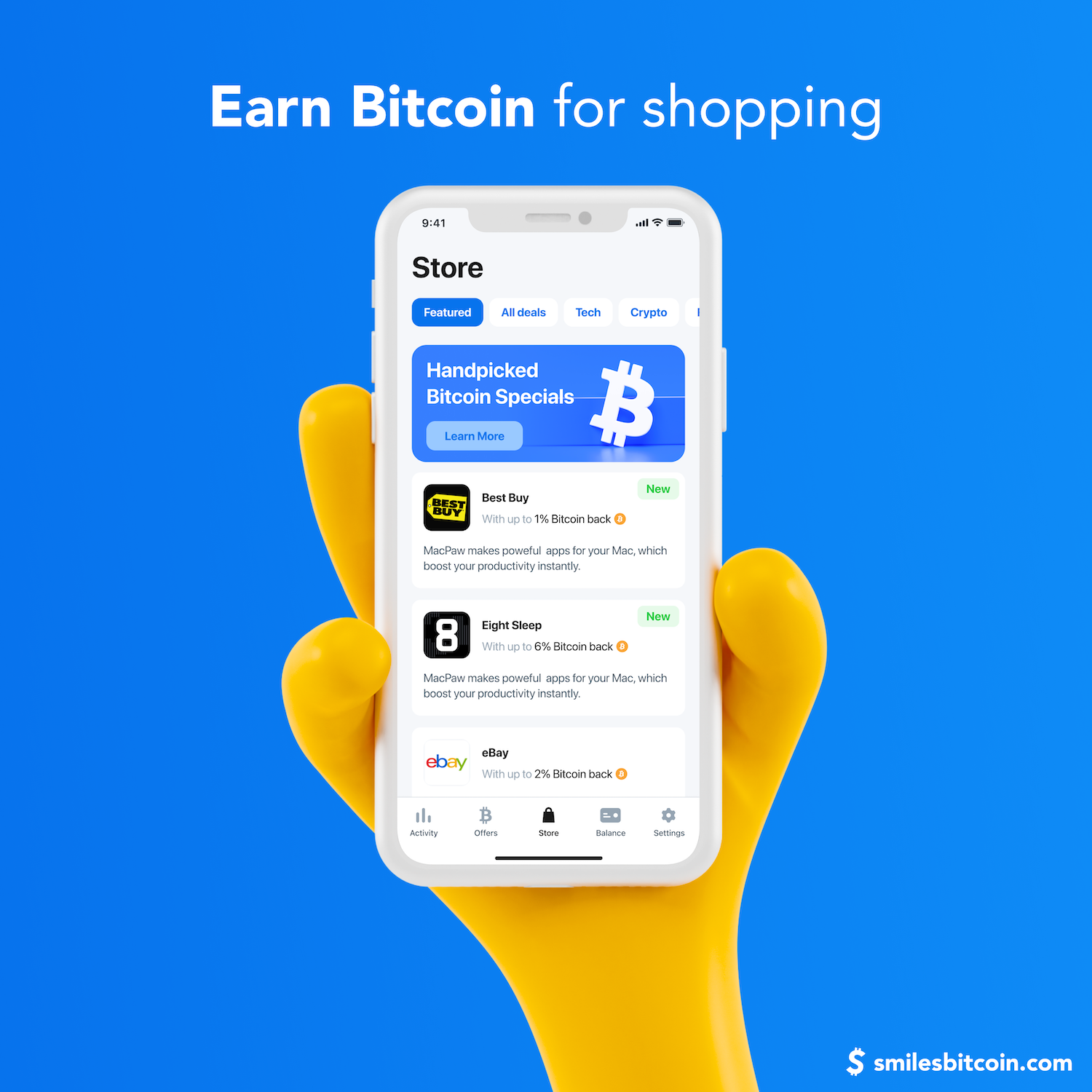 The app has a few other offers as well. There are games like Satoshi's Wheel, Fort Nakamoto, and chess, for which you can also earn sats rewards. There is also a section with shopping rewards in sats if you enter the online store through the sMiles app. Every so often, other offers are available, like taking a survey for a prize in sats.
sMiles uses the Lightning Network. Lightning is a network of payment channels anchored to and secured by the Bitcoin blockchain. It enables secure micro-transactions that are instantly processed at almost no cost while entirely decentralized. So sMiles users are always owners of their bitcoin.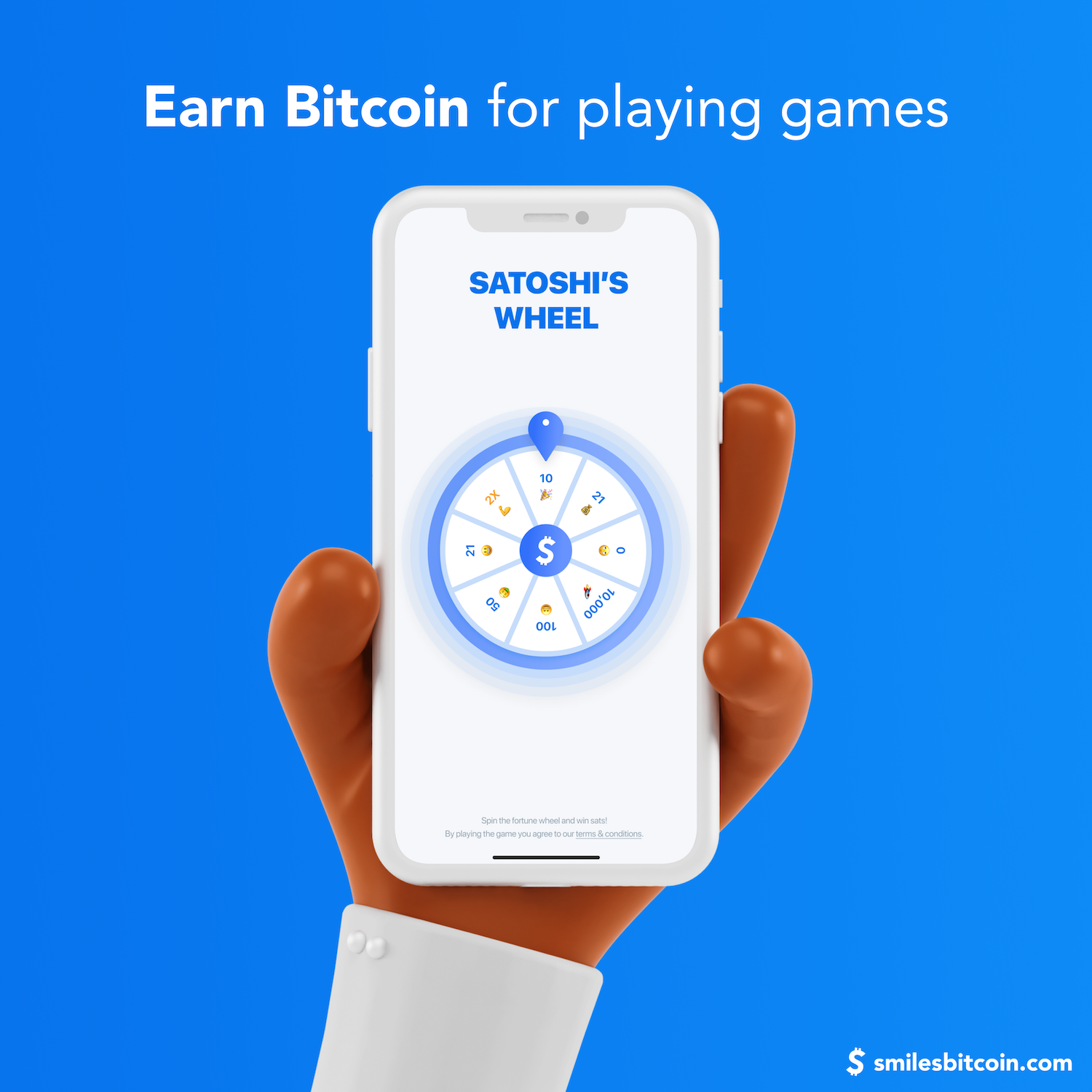 How to get started?
First, you'll have to sign up for a sMiles account. A sMiles account is necessary to withdraw your bitcoin earnings onto a Bitcoin Lightning wallet. This is for user security and helps associate profits with a specific sMiles account, not just a device. If you lose access to your smartphone, you will still be able to log into a new phone and have your bitcoin there. Creating a sMiles account as soon as you sign up is advisable to avoid errors later on.
Bitcoin Rewards
Bitcoin can be earned on sMiles primarily through walking or running. Shopping with bitcoin cashback, completing surveys, and playing games are other ways to earn bitcoin. The rewards will vary based on location and market bitcoin / USD exchange rates. Highly active users will receive the most bitcoin rewards to incentivize activity and movement.
Leaderboards
You have the option to hide your account from the public leaderboard if you'd like. However, it's pretty cool to challenge the global leaderboard by staying active and stacking sats.
Send sats
Once you have earned 100 sats with a sMiles account, you can withdraw your bitcoin to any Bitcoin Lightning Wallet. Enter the amount you want to send on sMiles, tap send "Send sats," or create an invoice in a Bitcoin Lightning Wallet for any amount available in your sMiles balance, open sMiles, and press "Send sats." Payments are processed instantly. Small Lightning Network fees apply to any withdrawal.
Bitcoin
Bitcoin is the biggest revolution that happened in the past decade. Unlike traditional fiat currencies, Bitcoin is decentralized, not controlled by any central bank or government, and finite. There will never be more than 21 million bitcoin, which makes even a tiny bitcoin fraction very valuable.
Make sure to sign up through our link and enter code Mekonke42609 to get started.
---
Stack sats and become happier and healthier!