The Great Rollbit Review
An unapologetic shitcoin casino that offers smooth and easy bitcoin futures trading.
Rollbit is an online casino with a diverse selection of available games like slots, table games, game shows, and more. It also offers a large sportsbook and — most interestingly — crypto futures.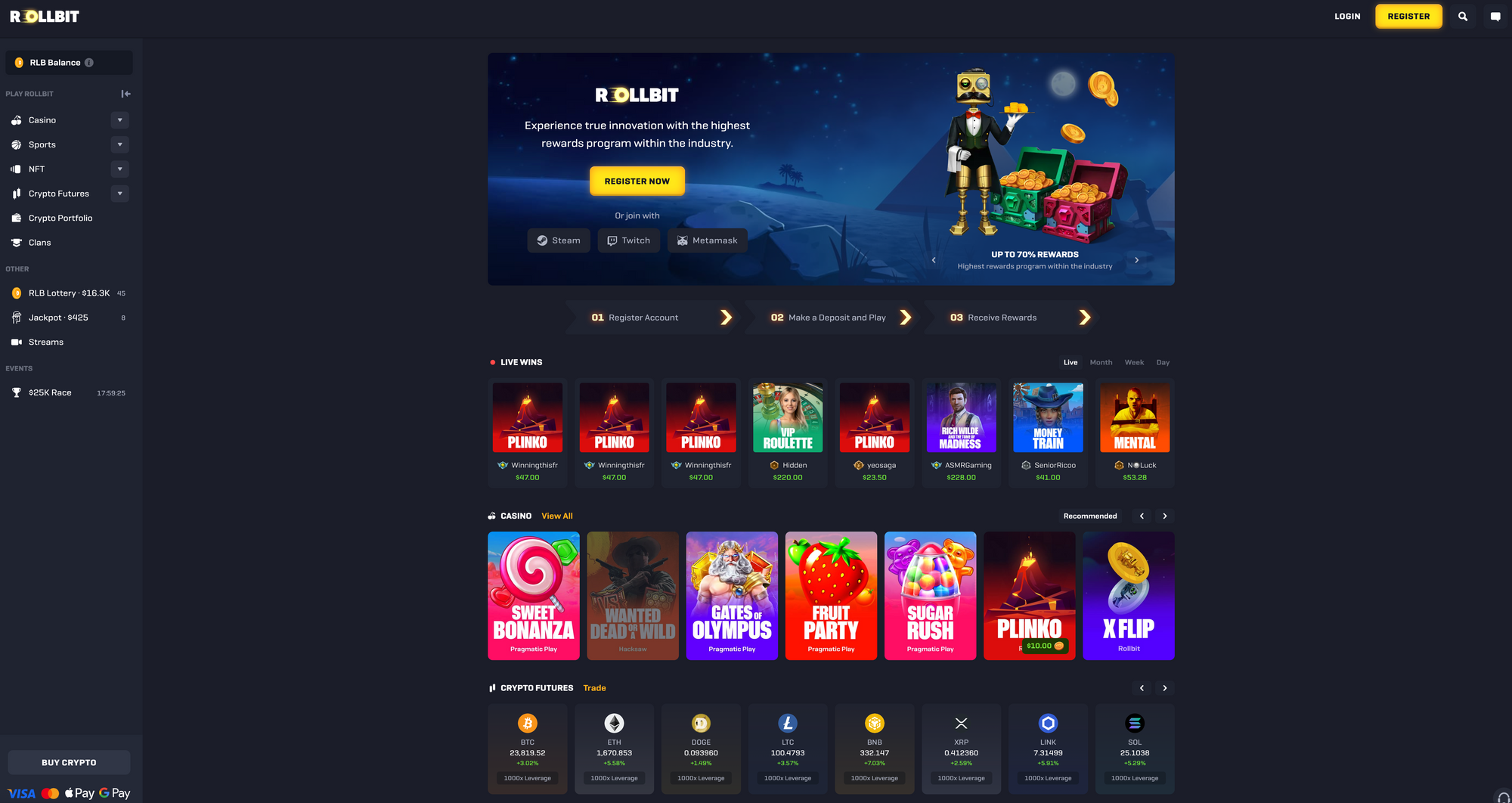 This online gambling site takes a refreshing look at casino games and trading. The gaming platform is fast, well-designed, and easy to use.
Getting in on the action takes two steps only:
Sign up for an account by entering your e-mail and choosing a password. Use referral code "MekongMonkey" for an excellent first deposit bonus.
Deposit bitcoin (some shitcoins are also accepted). The deposit will be credited to your account in USD after one confirmation of the bitcoin network (when depositing bitcoin, it is probably a lot longer for shitcoins).
💡
Sign up at
Rollbit
with referral code
MekongMonkey
for a bonus! ✨
You're literally depositing money into a shitcoin casino. So, only deposit small amounts and never hesitate to withdraw any profits. Like with any other gambling den, don't bring any money you can't afford to lose.
Once your funds are available, navigate past the casino and sports book to the 'Crypto Futures' tab. You'll find the BTCUSD trading pair and a dozen or so shitcoin trading pairs.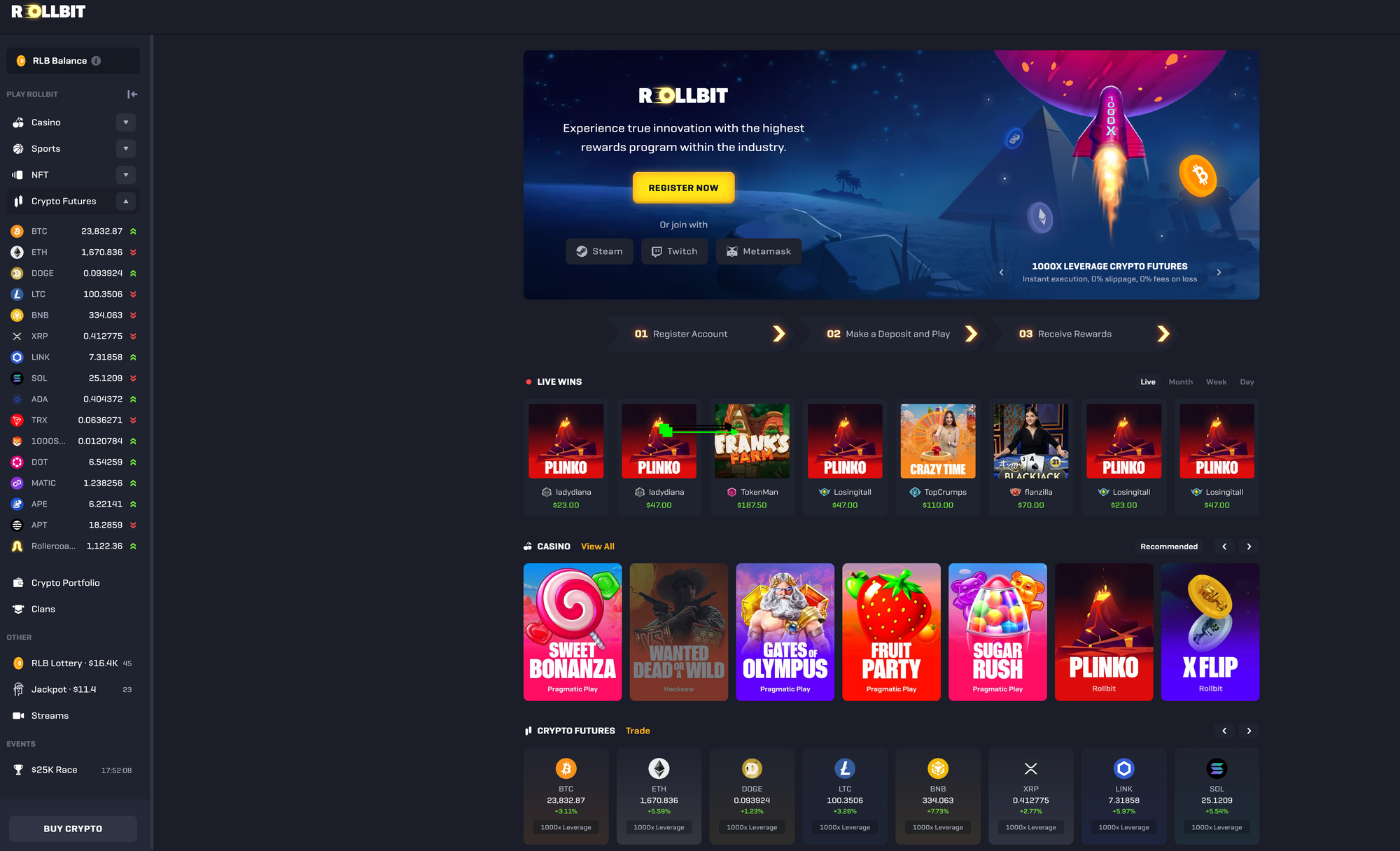 🚀 Bitcoin futures trading on Rollbit for dummies
Choose the direction you think the price will go (up or down).
Choose the amount you wish to wager.
Choose a multiplier; this will affect your bust price, which you can see right next to it.
Hit the big button.
Now you can enjoy the price action on the chart or walk away and return to your trade whenever you want to close it.

We enjoy the "what you see is what you get"-approach. The trade engine is high-speed with no slippage. Unlike other futures trading products, the amount you enter is the maximum amount you can lose. So there are no fees for losses, and there are also no funding fees for the first 8 hours of the trade. Finally, the leverage slider goes up to 1000x for those who like to live dangerously.
Rollbit has found a way to make futures trading easy and enjoyable. It's unapologetically a shitcoin casino - no false pretenses here. Still, we can't remember the last time we had this much fun in a gambling den.
The futures trading runs exceptionally smoothly and might be an excellent way to maximize profit in the next bitcoin bull run.
💡
Sign up at
Rollbit
with referral code
MekongMonkey
for a bonus! ✨
---
Not trading advice. You are solely responsible for your actions and decisions.