The Weekly Close #13: The bull is back
Bitcoin is quickly approaching the crucial 200-week moving average, the dividing line between bulls and bears.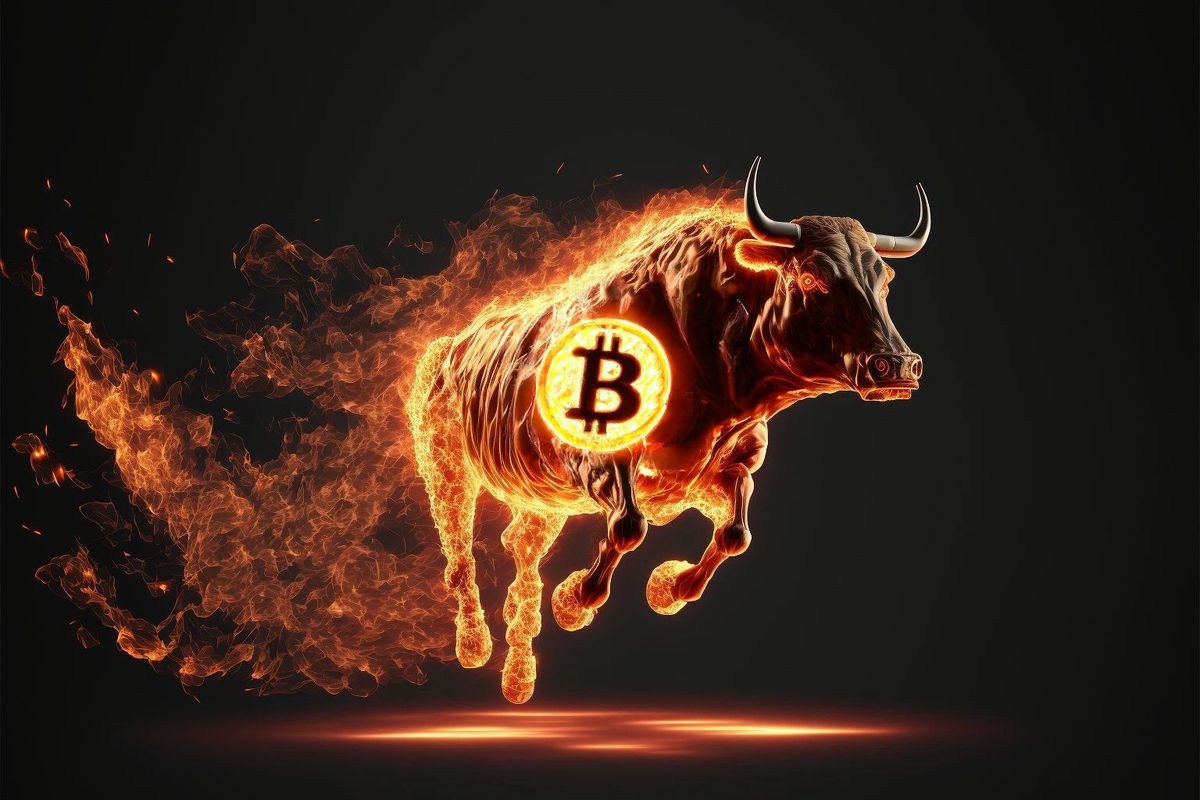 Dear friends,
It's the last week of January, and we have only seen green weekly candles this year. These are exciting times, so let's dive right into the charts!
📈 The weekly bitcoin chart:

Bitcoin has just printed its fourth green weekly candle in a row. Nothing has changed since last week. Bitcoin has respected the green bullish trend line since bottoming last November. We have escaped the $16K - $20K range (horizontal, dotted blue lines), broke through the 21-week Exponential Moving Average (21 EMA, in yellow), and are on the way to the following significant Horizontal Support Resistance (HSR) level at $28800.
However, the next challenge remains the 200-week Simple Moving Average (200 SMA, in white), right below $25K. It's the single most crucial level on the chart right now.
🔮 To bring it all together:
Bitcoin is up over 42% year-to-date and is well on its way to reclaiming its rightful place above the 200-week SMA (just below $25K). We've spent the last six months below this moving average, an anomaly in bitcoin's history.
Now the 200 SMA acts like the line in the sand between bulls and bears; a decent weekly close above it will probably serve as the spark needed to send this market much higher. On the other hand, a clean rejection of the 200 SMA could push the price back down. In that scenario, a revisit of the 21-week EMA of around $20K is a likely target. If the 21 EMA fails to keep the price up, the bullish trend line currently sits around $17K. The price would likely find support there.
We've been convinced the bottom is in since early December (see Issue #6), and the last couple of weeks have validated this thesis. The slow and steady approach towards the 200-week SMA, without much pullback, is an encouraging sign for things to come.
Back in December, hordes of market participants were waiting for $12K. Right now, everyone seems to be waiting for $20K. In our opinion, the market usually follows the path of max pain for most participants. In the current conditions, this would mean smashing through the 200-week SMA, so hesitant buyers would FOMO (Fear of Missing Out) buy above $25K instead of $20K, and we could see a much higher bitcoin price soon.
---
🎰 Smooth and easy bitcoin futures trading on Rollbit:
Rollbit has made bitcoin price speculation extraordinarily smooth and easy. It's a no-KYC online casino that offers a well-designed and easy-to-use bitcoin futures product with no hidden fees and fast execution.

Getting in on the action in a few easy steps:
Sign up for an account by entering your e-mail and choosing a password. Use referral code "MekongMonkey" for an excellent first deposit bonus.
Deposit bitcoin (some shitcoins are also accepted).
Navigate to the "Crypto Futures" tab and start trading.
We enjoy the "what you see is what you get"-approach. Unlike other futures trading products, the amount you enter is the maximum amount you can lose, and there are no funding fees for the first 8 hours of the trade.
It's a refreshingly honest look at trading to combine it with a casino.
Like in a gambling den, don't bring any money you can't afford to lose. On the other hand, this futures trading product could be an excellent way to increase profits in the next bitcoin bull market.
Up to 1000X bitcoin leverage futures. Instant execution. 0% Slippage. 0% Fees on loss. Only on Rollbit.
---
Have a wonderful week, dear friends; take good care of yourself and your loved ones. You can reach us on Twitter, Telegram, or e-mail if you have any comments, questions, or suggestions.
Greetings from Phnom Penh, and talk again soon!
---
Not trading advice. You are solely responsible for your actions and decisions.